Sahara Desert Ants Information
Learn everything about Sahara Desert ants.
Sahara desert ant, any of several species of ant in the genus Cataglyphis that dwell in the Sahara, particularly C. fortis and C. bicolor. The navigational capabilities of these ants have been the subject of numerous scientific investigations.
Well adapted to the extreme conditions of their habitat, Sahara desert ants can tolerate surface temperatures of 60 °C (140 °F) or higher for short periods, making them one of the most heat-tolerant groups of insects known. Long legs allow them to move rapidly and elevate their bodies above the scorched sand and salt-pan terrain as they forage for dead insects. The high temperatures of the Sahara preclude navigation through the use of the pheromone trails that aid many ant species in returning to their nests; the volatile chemicals in the pheromones would evaporate far too quickly in the heat for them to demarcate routes reliably.
Several hypotheses have been proposed to explain the mechanism by which these ants are able to return to their nests in a straight line after typically circuitous searches for food up to 100 m (330 ft) away. One hypothesis was that the insects use visual landmarks to plot their courses. However, the territory surrounding their nests is often devoid of any features that could potentially serve as points of reference. The suggestion that the ants use polarized light as a guide is contradicted by the observation that they are able to assess how far they have walked even in the dark.
Matthias Wittlinger of the University of Ulm (Germany) and colleagues hypothesized that the ants measure the distance traveled by registering their leg movements using a sensory ability called proprioception. To test the hypothesis, the researchers conducted experiments in which specimens of C. fortis were trained to walk from a nest to a feeder along a 10-m (33-ft) channel that was open so that directional information could be obtained from the sky. Prior to releasing ants to return home in a parallel test channel, the researchers modified the gaits of two groups of ants. They lengthened the gait of one group by attaching pig bristles to their legs to function as stilts and shortened the gait of the ants in the second group by severing the outer part of each leg. After the treated ants had taken food, they were released to return home. Ants with stilts took longer strides and consistently walked beyond the point where their home site would have been, whereas the ants with shortened legs did not go far enough. When the ants with modified legs later walked from the home site to the feeder, they accurately assessed the return distance home, owing to the same stride length in the outbound and home-bound trips. The investigators concluded that the ants measure the distance traveled by some mechanism that counted the number of steps taken.
Experiments conducted by other scientists determined that the ants in fact do use polarized light as a compass, augmenting the pedometric function of their legs. Upon approaching the nest, the ants then begin using visual and olfactory cues to find the exact location of the entrance.
3000 Volt Electric Fly Swatter
Our extremely powerful 3000 volt electric fly swatter kills flies and insects instantly.  One powerful zap with this bug zapper leaves no mess!
Forget about smashing insects on the walls or scratching your skin raw when you are trying to get some downtime.  Our powerful 3000 volt electric fly swatter takes care of those pesky insects for you.
Whether you are inside your home or relaxing in outside, simply swing our electric fly swatter to get rid of annoying insects.  Our high voltage electric fly swatter takes care of this problem with a delightful sizzle.  The electric fly swatter also features a zapper at the end of the racket to help make swatting insects easy.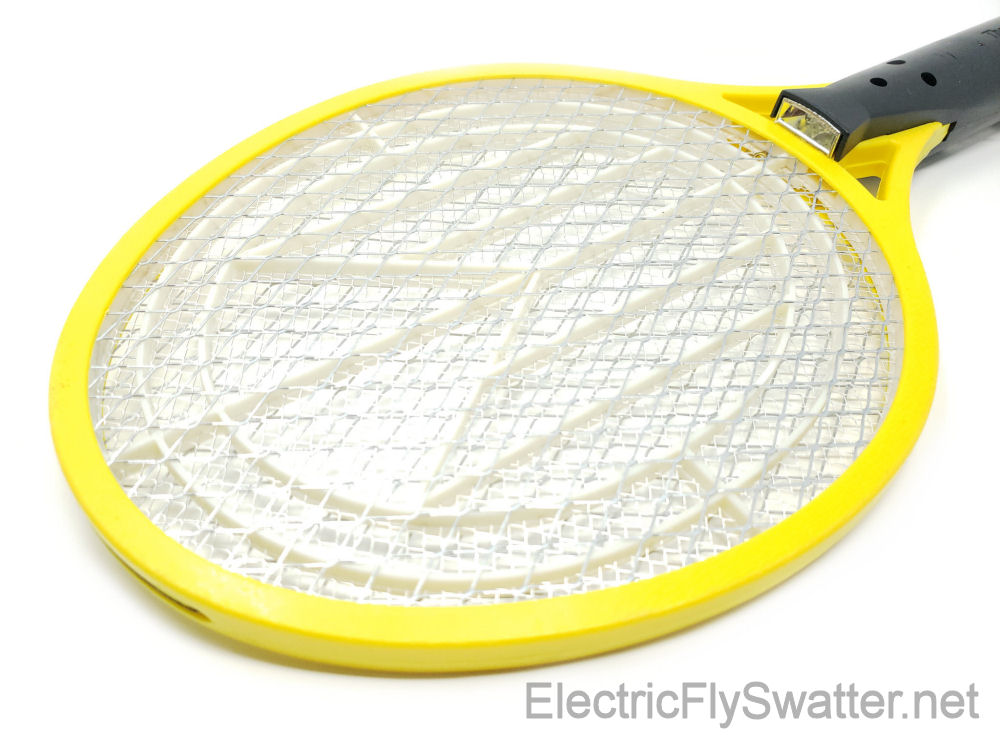 Special Sale only $24.95
Order in the next 29 minutes and get FREE SHIPPING!


Fast same day shipping – 2-3 day delivery
Perfect for killing fleas on dogs and cats
Our electric fly zapper and swatter make it easy to get rid of all those pesky dog fleas that make your pet uncomfortable.  Simply run the insect zapper over your dog's fur and watch it kill those biting fleas.
For Camping
Camping can now be enjoyable with our electric bug zapper.  Just wave our bug zapper between yourself and the insects to instantly zap them.
Electric Fly Swatter Features
4″ zap strip on the end of bug zapper racket designed to zap bugs along door frames, sliding in small hard to reach areas and ceiling corners.
Built in LED light to zap bugs and mosquitoes at night or in dark corners.
Bait tray attachment for your bug zapper light, which you can set out pieces of meat or fruit to attract insects.
Included hand rope allowing you to hang the zapper and automatically zap bugs for as long as you like or to tie around hand for extra grip.
Protective screens on both sides of the electrode to protect you from accidentally shocking your fingers.
Safety drain down system, shutting power down within 10 seconds, so you dont get shocked after zapper is turned off.
On / off button.  Press the button to activate net / release button to de-activate net.  The red light indicates the net is "hot" (on).
Extremely lightweight
Takes 2 "D" batteries and gives off a 3000 volt charge
Our Electric Fly Swatter Kills the following insects on contact
Yellow Jackets
Hornets
Flies
Bed Bugs
Spiders
Fleas
Carpenter Bees
Wasps
Mosquitoes
Houseflies
Gnats
Black Bees
Horse Flies
Deer flies, and many more bugs and insects!
3000 Volt Fly Swatter – Videos – FAQ – Bugs
Wholesale – Track Order – Contact Us – Coupon Code – Insects