Leafcutter Ants Information
Learn everything about leafcutter ants.
Leafcutter ant, (tribe Attini), any of 39 ant species abundant in the American tropics, easily recognized by their foraging columns composed of hundreds or thousands of ants carrying small pieces of leaves. These moving trails of cut foliage often stretch over 30 metres (100 feet) across the forest floor and up and down the trunks of canopy trees.
After clipping out pieces of leaves with their jaws, the fragments are transported to an underground nest that can include over 1,000 chambers and house millions of individual ants. Nests of the Atta genus are characterized by ants of different sizes corresponding to castes of workers, soldiers, reproductives, and "guards." Deep within the nest, the ants physically and chemically cultivate subterranean "gardens" of fungus that grow on the chewed leaves. The ants remove contaminants and produce amino acids and enzymes to aid fungal growth. They also secrete substances that suppress other fungal growth.
Different ant species grow different fungi, but the fungi all belong to the family Lepiotaceae. In many instances, the cultivated fungi are members of either genus Leucoprinus or genus Leucoagaricus, which are commonly known as leucocoprinaceous fungi. The cultivated fungi are found only in leafcutter nests, where they provide food for the ants in the form of the fungal strands themselves and as protein-containing bodies called gondylidia. While larvae depend on the fungus, workers also feed on plant sap.
Among the Atta, new colonies are established at the beginning of the rainy season when queens carrying fungal fragments disperse in spectacular mating swarms. In other genera, the pattern of fungus transmission is not clear.
Leafcutters are the dominant herbivores of the New World tropics. The amount of vegetation cut from tropical forests by the Atta ants alone has been estimated at 12–17 percent of all leaf production. Grass-cutting species accomplish similar feats: one species, A. capiguara, reduces the commercial value of pasture land in Brazil and Paraguay by as much as 10 percent.
Leafcutter ants profoundly affect their surroundings. By pruning vegetation, they stimulate new plant growth, and, by gardening their fungal food, they enrich the soil. Excavating nests that may occupy 23 cubic metres (800 cubic feet), a colony of A. sexdens leafcutters may turn over 40,000 kg (88,000 pounds) of soil in tropical moist forests, stimulating root growth of many plant species. In New World tropical rainforests, the large nests of these ants are often found among large trees that are spaced far apart with little undergrowth—a parklike setting created by the ants themselves. Many Atta species clear ant "highways" radiating out from the nest, along which wide columns of their kind can march unhindered.
Though voracious, leafcutter ants are not indiscriminate in their harvests. At a study site in Costa Rica, A. cephalotes attacked only 17 of 332 available plant species, selecting woody species over herbaceous ones and introduced species over natives. Members of the plant families Compositae, Solanaceae, and Euphorbiaceae are frequently attacked. Within the favoured species, the ants prefer freshly sprouted leaves, flowers, and shoots. Some ant lineages specialize on certain types of plants, and some plants are preferred on a seasonal basis; some plants are avoided altogether. In the case of the Hymenea tree genus, this observation led to the discovery of antifungal chemicals. Species that are avoided tend to possess compounds called terpenoids, which may be toxic to the ants' fungi. These include many trees used by indigenous tribes for medicinal purposes or fungicides.
3000 Volt Electric Fly Swatter
Our extremely powerful 3000 volt electric fly swatter kills flies and insects instantly.  One powerful zap with this bug zapper leaves no mess!
Forget about smashing insects on the walls or scratching your skin raw when you are trying to get some downtime.  Our powerful 3000 volt electric fly swatter takes care of those pesky insects for you.
Whether you are inside your home or relaxing in outside, simply swing our electric fly swatter to get rid of annoying insects.  Our high voltage electric fly swatter takes care of this problem with a delightful sizzle.  The electric fly swatter also features a zapper at the end of the racket to help make swatting insects easy.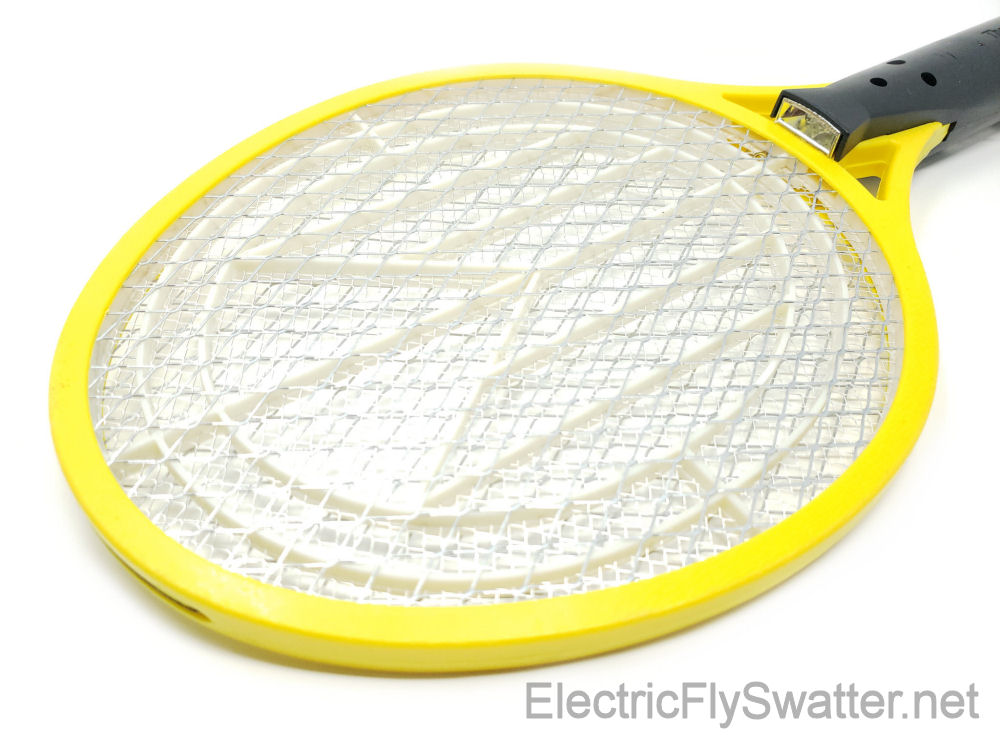 Special Sale only $24.95
Order in the next 29 minutes and get FREE SHIPPING!


Fast same day shipping – 2-3 day delivery
Perfect for killing fleas on dogs and cats
Our electric fly zapper and swatter make it easy to get rid of all those pesky dog fleas that make your pet uncomfortable.  Simply run the insect zapper over your dog's fur and watch it kill those biting fleas.
For Camping
Camping can now be enjoyable with our electric bug zapper.  Just wave our bug zapper between yourself and the insects to instantly zap them.
Electric Fly Swatter Features
4″ zap strip on the end of bug zapper racket designed to zap bugs along door frames, sliding in small hard to reach areas and ceiling corners.
Built in LED light to zap bugs and mosquitoes at night or in dark corners.
Bait tray attachment for your bug zapper light, which you can set out pieces of meat or fruit to attract insects.
Included hand rope allowing you to hang the zapper and automatically zap bugs for as long as you like or to tie around hand for extra grip.
Protective screens on both sides of the electrode to protect you from accidentally shocking your fingers.
Safety drain down system, shutting power down within 10 seconds, so you dont get shocked after zapper is turned off.
On / off button.  Press the button to activate net / release button to de-activate net.  The red light indicates the net is "hot" (on).
Extremely lightweight
Takes 2 "D" batteries and gives off a 3000 volt charge
Our Electric Fly Swatter Kills the following insects on contact
Yellow Jackets
Hornets
Flies
Bed Bugs
Spiders
Fleas
Carpenter Bees
Wasps
Mosquitoes
Houseflies
Gnats
Black Bees
Horse Flies
Deer flies, and many more bugs and insects!
3000 Volt Fly Swatter – Videos – FAQ – Bugs
Wholesale – Track Order – Contact Us – Coupon Code – Insects